If there are defects, small dents, or large holes in your wall, you can patch and repair them with our guide. Most people hang wall art or some painting on the wall to cover up these defects. However, fixing these issues isn't that hard with some help from The Home Menders!
If you've accidentally damaged the drywall, there is no need to panic. Start by getting some joint compound plus paint to repair it. It's an easy DIY project. If you want to patch and repair drywall, keep reading. For more home maintenance courses, sign up now.
Tools & Materials
Here are the tools and materials you will need to patch and repair drywall.
Construction Tape
Drywall or Taping Knives
Drywall Saw
Drywall Screws
Drywall Tape
Joint Compound
Masking Tape
Utility Knife
When purchasing these items, you need to decide if you're touching up the patched areas or repairing your whole wall. To cover up tiny holes and patch and repair drywall, you will need touch-up paint and a soft cloth. For larger holes or big damage, you will need a primer before you paint the walls.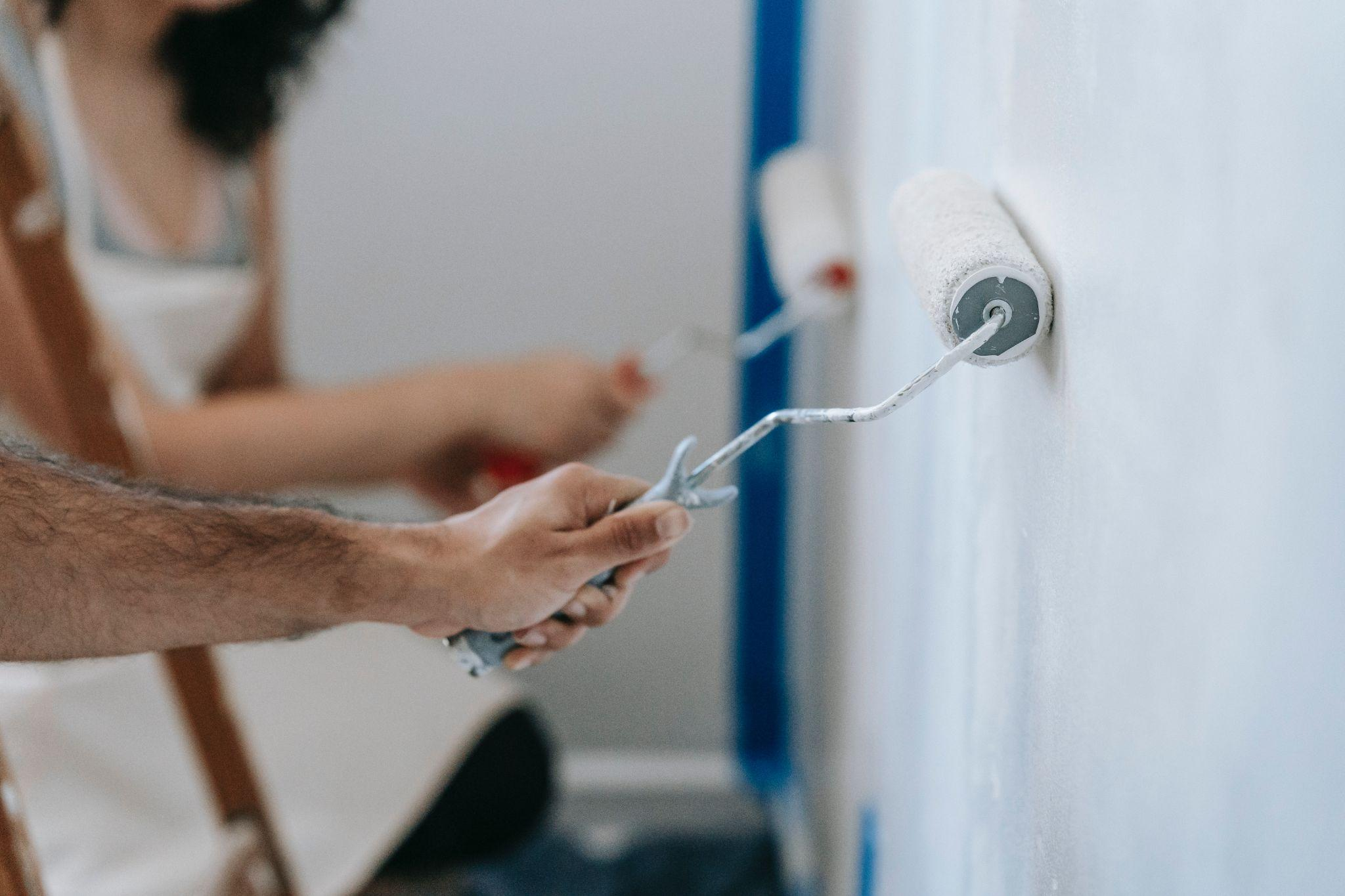 Patching Dings and Small Dents
To patch and repair drywall with dings and small dents, start by scraping away the loose debris inside the hole. Now, cover this dent or hole with a spackle. Bring it to the wall's surface and ensure it's fast-drying so you can let it dry for one whole day. Smoothen it with sandpaper.
Fixing Holes
Small Holes
To patch and repair drywall with small holes, you can get a patch kit. Put the self-adhesive mesh patch given over the small hole. Now cover this mesh patch using a drywall knife and spackling compound. Make sure to thin out the compound. Let it dry. If a second coat is needed, add that and then smoothen it with sandpaper.
Medium Holes
If there's a 6-inch hole in your drywall, cut a square shape piece into your drywall that's 2 inches more in height and width compared to the hole. Start scoring the drywall's back using your utility knife.
Take out the gypsum, leaving your paper backing intact. Put the patch over your hole and start tracing the gypsum's sides. Now apply the joint compound and start fitting the gypsum into this new hole. Cover the entire patch with your joint compound. Use a second coat if needed, and then use sandpaper for smoothening.
Large Holes
If the hole is larger than 6 inches, you need to follow the same steps when fixing a medium hole. Be careful around the wires. Attach a small, thin wooden piece to one side of the hole using screws. Use joint tape for the borders. Then, apply the joint compound on the tape and patch. If you need a second coat, apply it and smoothen it with sandpaper.
There are many other ways you can patch and repair drywall. You can learn them all with the help of Dustin at The Home Menders. If you're looking for DIY home improvement courses and home repair tutorials, check us out now.
Reach out to us today if you have any questions!