Become a DIYer-enhance your living space and keep your investment in good shape with our home improvement, maintenance, repair, and remodeling courses.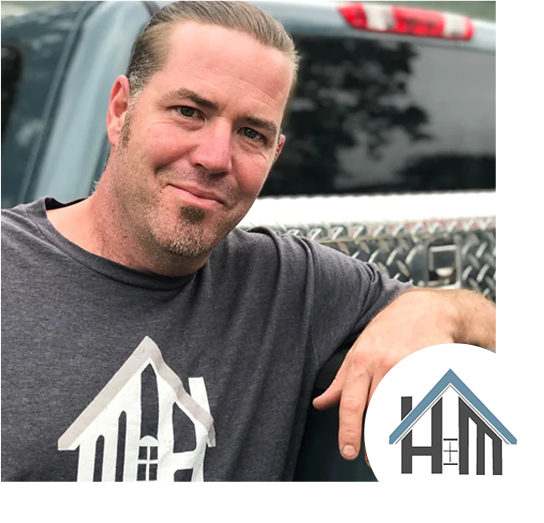 Employing the services of professional home improvers can be a costly hassle! Home repair specialist Dustin invites you to join the Home Menders community to learn from one of the best YouTube repairmen around.
The practical home repair tutorials will teach you the best practices to fix your home's outdoor and indoor spaces. Dustin's upbeat teaching style makes the courses ideal for beginners looking to learn handyman skills.
Experienced people can also benefit from the instructions that will help expand their skills or brush up on the basics while taking advantage of Dustin's personal experience, tips on the trade, and home repair advice to help you excel in a diverse range of projects.
No matter what level of repair and remodeling work is inspired by the DIY craze, this home repair specialist will show you how it's done – safely and in style!
Dustin's passion for tools fuels the in-depth learning opportunities at Home Menders. Even as a child, he preferred nails and hammers to cars and dinosaurs. After a steady career where he learned the ways of building operators, Dustin continued his learning experience until he became a residential renovations and repair specialist!
Check Out the Hand-Picked Selection of Comprehensive DIY Courses for an Enhanced Learning Experience
Save time and money by becoming your own handyman! From plumbing to roofing, landscaping, pest and rot invasions, to patios, drywall, and more – you'll be amazed at what you can learn and do on your own by the end of these how-to courses!
Join the Private Home Menders Community
Home Mender
in Your Pocket!
Easy Home Repair Digital DIY Guide
Dustin heard the call of DIY enthusiasts! The exclusive 'Easy Home Repair' guide from Retrieve is your key to taking your fixing abilities to the next level. Learn new foundational skills or brush up on existing ones!
Check Out the YouTube Channel
Enjoy learning in Dustin's unique teaching style! From major renovations to routine upkeep, you'll be able to develop the skills needed to tackle any home repair and enhancement project. Join the show to keep your roof and everything under the roof in order.
How to Select the Right Gutters for Your Home
A Primer on Relative Humidity for Homes
Home Maintenance Courses – Infograph
Ask questions, view and upload pictures, and get access to exclusive content as you learn trade tips and tricks.