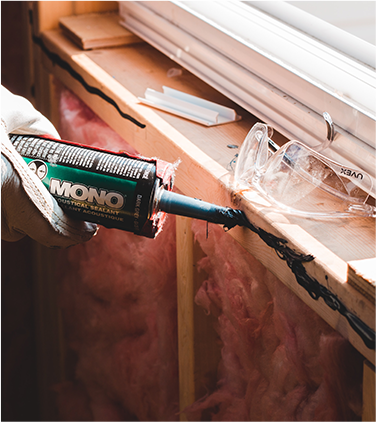 The Home Mender – Connecting Homeowners and Tradesmen with Knowledge
You love your home, but maybe it needs a little TLC to cover the unsightly signs of aging. Or perhaps, you're thinking of renovating the basement and add some extra space for the kids as they grow. It's also a great opportunity to remodel your room into the master suite you've been dreaming of.
We know the idea of DIY home renovations can be intimidating, but with experienced home improvement experts like Dustin by your side, you can spruce up your living space without breaking the bank!
Our goal is to simplify the home renovating, repair, maintenance, and remodeling process so DIYers can better understand what needs to be done and how before starting the project.
Whether you're an experienced professional looking to polish your skills or a newbie who's just learning to swing the hammer, Dustin's easy-to-follow tutorials are all you need for a successful home improvement project.
From theoretical aspects to more practical ones, Dustin uses a hands-on approach to teach home improvement enthusiasts the trick of the trade. Whether it's rough and finished sanding, mudding, flooring, electrical, HVAC, plumbing, or any other aspect of home improvement, you'll be able to handle it all once you enroll yourself in one of our comprehensive e-courses. Adding a room, painting exteriors, remodeling bathrooms, or replacing your kitchen cabinets will be as easy as ABC once you follow Dustin's instructions.
Our holistic Home Owner's Edition E-Course caters to homeowners looking for the confidence to tackle DIY home improvement projects. Meanwhile, the Home Repair Business Masterclass is targeted at helping future handymen learn organizing, planning, project management, problem-solving, and decision-making skills needed to grow the business in the ever-evolving home renovation and repair industry.
Talk to Dustin by giving us a call! Our team can address any questions about your next home remodeling project. We also welcome complaints, suggestions, or concerns via email. We're dedicated to creating strong client relationships as we help you create high-quality living spaces with easy and safe DIY tutorials.
Feel free to share home improvement ideas and suggestions for what you'd like to see in the upcoming videos. Dustin would love the opportunity to help you get one step closer to achieving your home improvement dream!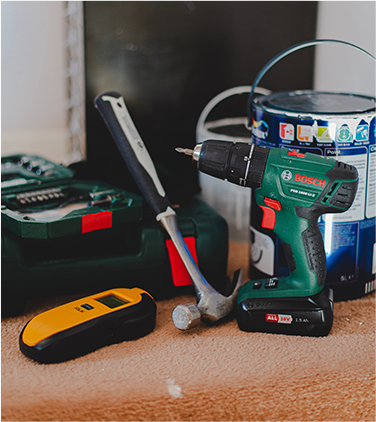 Ask questions, view and upload pictures, and get access to exclusive content as you learn trade tips and tricks.