If you want to paint the walls in your room, this is the guide for you. Whether you're a DIY-er, a new homeowner, or simply a home improvement beginner, painting walls is easy, inexpensive, and painless.
However, before you buy paints and get a roller, you need to have a plan and go step-by-step. So we asked Dustin, founder of The Home Menders, an expert in all things home improvement. Read on to learn his best tips and tricks, along with steps for painting walls, and sign up for home maintenance courses today to learn more.
Step 1: Measuring
After browsing all the room paint ideas and trends for 2023, it's time to determine how much paint you will need to paint your entire room. The first step for painting walls is to determine the paint quantities.
Most paint buckets or tubs will cover around 10-12sq m per liter. Measure the length of your room. Then you can measure the width. You will also need the ceiling height. Make sure to deduct the length and width of built-in cupboards, cabinets, windows, and doors.
Step 2: Choose The Color And Finish
The next step for painting walls is choosing the color and finish. Whether you want a bold, neutral, organic, or statement color scheme, getting sample pots can help you understand how the hues will look in your room's lighting.
Don't forget to choose the right paint finish. If you want your walls to reflect light, go with glossy or mid-sheen finishes. For your kitchen or bathroom, you would need a stain and moisture-resistant finish.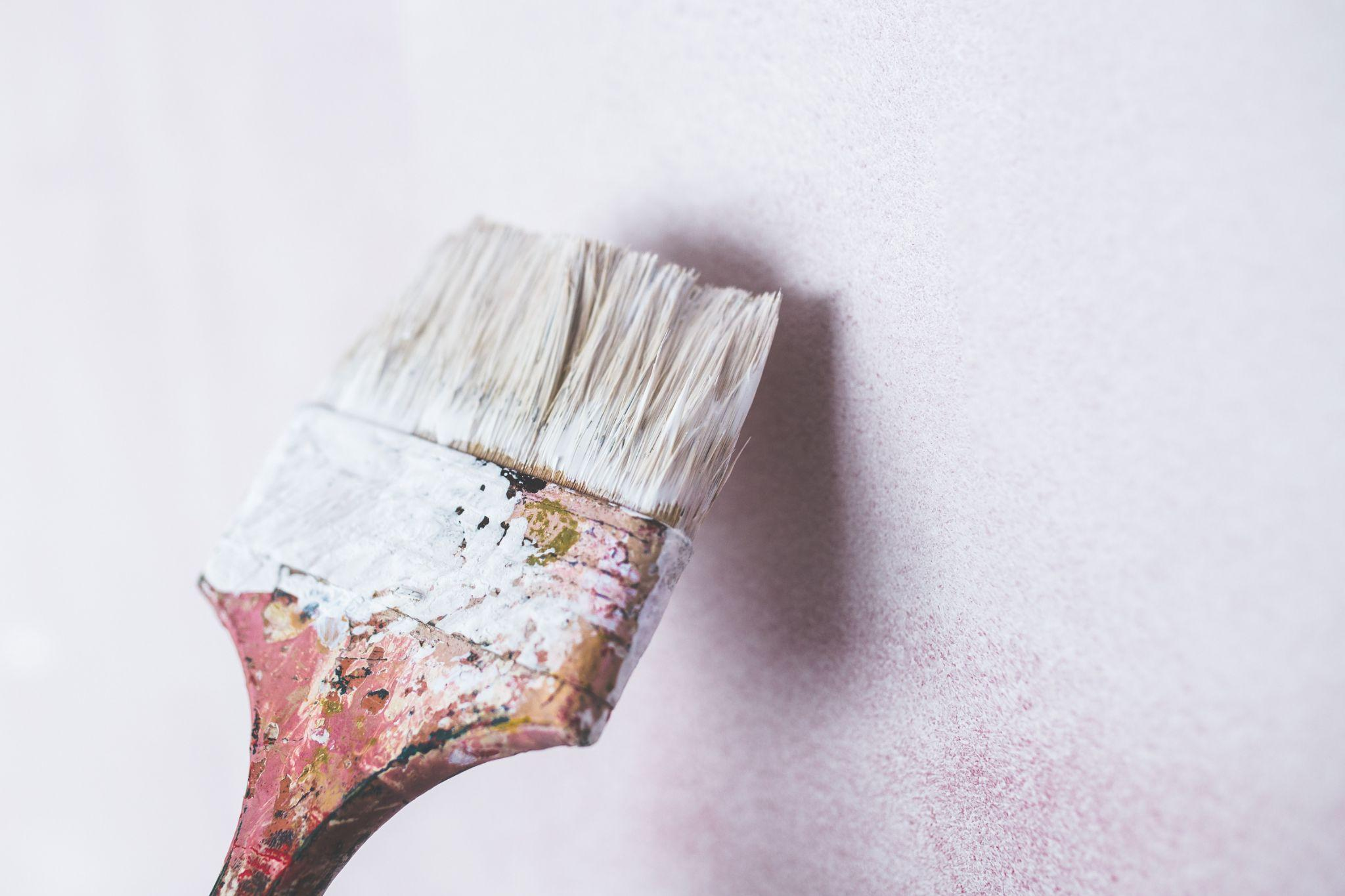 Step 3: Buy The Tools
You don't want to start painting your walls and then realize that you don't have all the tools or materials needed. To do the job perfectly, you need the right tools. Make a checklist of tools you need, as it is a crucial step for painting walls.
You would need the right quantities of paint, a paint roller and brush, soap and water, primer, a dust sheet, masking tape, a painting tray, and a roller extension pole for painting your room's ceiling.
Step 4: Clear The Area
For the next step for painting walls, you need to clear the working area, so you have ample space. Put away or cover anything you don't want to ruin with paint, such as your furniture, clothes, and appliances.
Step 5: Paint During Daytime
You want to ensure you're not painting in low or artificial light. When the sun is up, and it's daytime, that's the best time for painting your walls. This helps you ensure that your paint job has no imperfections or patches.
For DIY home remodeling and maintenance tips, check us out at The Home Menders today. We have different DIY home improvement courses online that you enroll in. For more information, reach out to us today.